The Cooperatize Team recently went remote – and since we are in the business of travel, spread ourselves across the world and visited places from the Americas through to Asia. So we decided to provide you with the best of our experiences in our new Cooperatize Around the Globe section.
If you haven't checked out Part 1,2, and 3 of this series, then certainly be sure to do so! In Part 3, Cooperatize founder Roger Wu, gave us his favorite spots in various areas and neighborhoods of Japan. 
Part 4 continues in a similar fashion with a few more must-sees in:  
Onwards!
Things to do in Harajuku
Harajuku, located between Shibuya and Shinjuku, is a shopping haven for fashion, art, and animal cafes, and home to the Meiji Shrine. Shopping wise you'll find the Supreme and Bape store, the Medicom store (home of Bearbrick), and an overabundance of sneaker and skater stores.
My picks:
Animal Cafés are all over Tokyo, but Harajuku offers the most variety from hedgehogs to snakes to cats to dogs to owls. The Owl café on Takeshita Street didn't seem as if they treated the owls nicely, but the dog café upstairs was packed, although the Shiba Inu puppies were really tired and appeared to be numb to people.

The Kawaii Monster Café is a cross between Alice in Wonderland and Kawaii art in Tokyo.  The food was fairly priced and the variety of rooms keeps you guessing as to what Monsters were thinking.


Watarium Museum is a small boutique museum that held an exhibit on Rebels when I visited, featuring Keith Haring, Andy Warhol, Yoko Ono and more. Admission is 1000 yen, and the featured exhibits take around 20-30 minutes. The gift shop while not as big as the Roppongi Art and Design store, still has hidden gems including the collaboration they did with Keith Haring back in 1983 for 30,000 yen.
Bonus
If you keep walking east, you'll reach the neighborhood of Aoyama. I didn't spend a lot of time there, but I was introduced to a great pineapple cake place called Sunny Hills.  
First off, the architecture of the place is truly unique; made of birch wood, in crosses on the side of the hill.  Second, the free café offers pineapple cake and jasmine tea, if you go early enough there's no/low wait. Thirdly, the pineapple cake, typically a Taiwanese dessert, is the best I've ever had. Take Japanese craftsmanship, fresh pineapples, and 300 yen a piece and you have a great gift.
—
Things to do in Roppongi
There are a lot of expats living in Roppongi, which is the ward known for the high end Roppongi Hills development.
The Mori Museum here has a rotating exhibit, which is currently on Japanese architecture. In addition a ticket to the museum also provides you access to the sky tower (sky view). The Art and Design store is A+. You can buy many different works here including A-list artists: Yayoi Kusama, Kaws, or Takashi Murakami.
The Snoopy Museum is a must for any Peanuts lover. Most of the museum is made up of comic strips that show the evolution of the Peanuts gang and characters that were written out and given birth to over the years. Charles Schultz offers commentary on how he modeled Charlie Brown after himself and Snoopy on his own dog, Spike.
Gallery Walk: Located between the Hills development and the Metro are a variety of art galleries including Perrotin and OTA.
—
Things to do in Tokyo Skytree
Tokyo Skytree is the second tallest tower in the world behind the Burj Khalifa.  I visited the Skytree on the weekend, whereby the line for non-express entry was over an hour so I skipped this one. The "express" line was 4000 yen while the non-express line was 2060 yen.


Underneath Skytree is a mall named Tokyo Solamachi, which has great souvenir stores in it. Since tax-free shopping is about spending at least 5000 yen in a day, it's a good place to knock it all out. From Mediacom headquarters for your Bearbrick needs to the Pokémon store to a fake food store, everything Japan is here for you.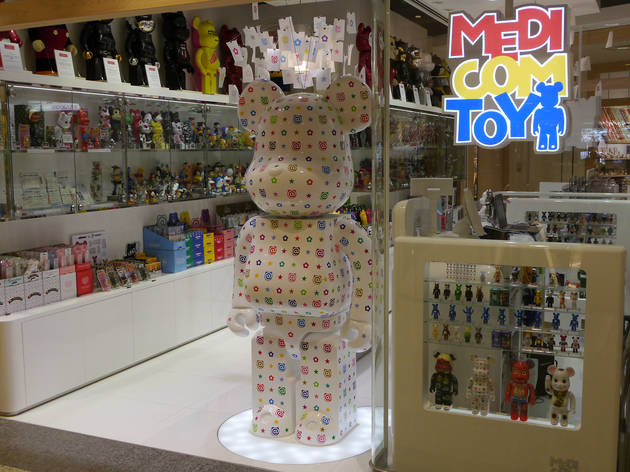 The Sumida Aquarium was awesome. Within the Skytree complex, the aquarium offers A to Z of the sea from a jellyfish exhibit to the Penguin café to sea otters barking away. While it was a bit pricey compared with other museums and aquariums (2050 yen), I thoroughly enjoyed it.
—
Things to do in Ginza
High end shopping is synonymous with Ginza. The Mitsukoshi flagship store is here as well as other high-end department stores including the world's largest Uniqlo, which is connected to high end Dover Street Market.
Despite this, what I found to be most exciting here in Ginza was the public bath or Onsen. You strip down and jump in a hot tub with members of the same sex. There are strict rules so make sure you memorize them before you go in. (There is a poster out front that has the rules in English). 


Across the street from the Takashimaya store is the Pokémon Café. At the café, Pikachu comes out dressed like a chef, and you are able to buy food and drink in the shape of Pikachu and other Pokémon. There are some things that you can only get after you eat a meal at the café, so make sure you take a look on the shelf behind the checkout, where you'll see some limited editions.
Reservation is required.
A trip to Ginza isn't complete before you go into one of Tokyo's largest toy stores, Hakuhinkan Toy Park. Complete with a racetrack in the back, the Toy Park contains five floors of cool toys; some that you didn't even know existed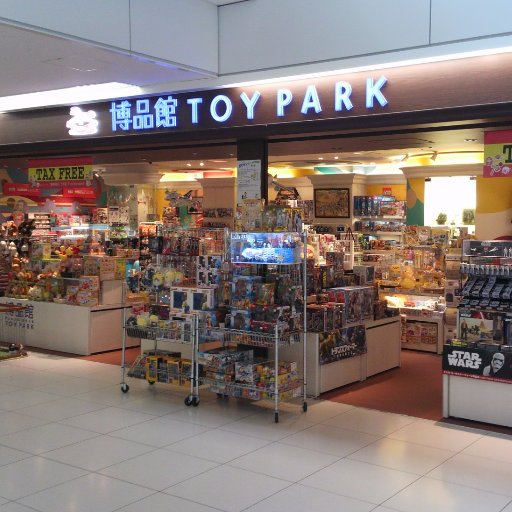 Need a break? Stop by Nissan's Crossing Café and get a latte with your picture on it utilizing their cutting edge Macchi Art.
Bonus
Adjacent to Ginza is Tsukiji, which is known for its fish market. I was fortunate enough to visit here with Arigato Food Tours, where I saw some of the biggest fish dealers in the world, got to eat an exciting seafood breakfast, and saw some of the strangest sea creatures.
That's it for Part 4! Stay tuned for the final part to this series in the coming weeks and let us know if you've been to any of the places mentioned!
---