We utilize a bunch of tools and apps to get things done here at Cooperatize. We are not talking about something like Uber to help you get a ride from point A to point B, we're talking about business tools to update your website, fulfill orders, or push code.
When you think of a business tool, you might think of software like Microsoft Excel, Quickbooks, and VirtualBox. Most tech startups have the flexibility to use newer tools that may help your team be more productive and most importantly, cost less than normal "business" software. In a nutshell, tech startups use other tech startups to get stuff done.
Our team still uses tools like Excel and Gmail (is that considered an "old" tool?), but here are the top 10 tools we use that help us keep the lights on:
What more can be said about the awesomeness of Google? Our team had already been using Google Docs and Google Drive in the personal lives, so the learning curve (if there even is one) to use Google's products for the business place was very easy. Sharing a spreadsheet or doc just feels seamless, and storing stuff on your Google Drive so that the files are synced across all your computers and devices prevents you from having to e-mail yourself the same file over and over again.
Trello is the digital version of sticky notes. Most of our team has had experience with Trello before, and having been on the tool for 3+ years now, it's interesting to see how new features slowly get added to the tool. Each new feature somehow makes all the projects on your Trello more "accountable," meaning it becomes more clear who owns which task. Beyond simple project management, we use the tool as our CRM as well to keep track of potential prospects, active campaigns, and even hiring.
Chances are you have come across a Sumo e-mail collection pop-up in the last 24 hours, nay, last 15 minutes if you browse the web for anything. E-mail marketing is obviously a big topic right now for tech companies and to ensure you capture e-mail addresses for your sales pitch or content marketing efforts, Sumo makes the process dead simple. We use Sumo on different parts of Cooperatize so that depending on what page you are looking at, the e-mail you enter will go to a specific list so we know what to send you. This leads in to the next big tool…
Like we said with Sumo, e-mail marketing is still one of the top methods for tech companies to keep their target audience engaged with their brand. Many companies are shifting from using e-mail marketing as a method of selling or pitching their product to content marketing strategies of providing valuable content to your audience. We've tested a few other e-mail platforms out and some of the more feature-rich e-mail marketing platforms are too advanced for our needs. For a small company that's looking to do basic content marketing via e-mails, Mailchimp has a nice balance between the formatting and design of e-mails to the automation and bulk scheduling of more robust platforms.
We all know about Meetup and Eventbrite for creating awesome events. Splash kind of came out of nowhere for us and we just started experimenting with the tool to organize some of our events and now we are hooked. The aesthetic of all the event templates is what drew us to the tool since most event platforms are cut and dry and lack a little bit of character. The design of the event website definitely entices a potential attendee from signing up or not signing up for your event, and Splash has just enough of that designer's touch to make your event website look awesome. Problem is that now too many companies are using Splash to manage their events, so what once was a unique design template is becoming more commonplace as we see more events managed on Splash. We are no longer a unique snowflake anymore :(.
This is a tool that we use a lot since we are working with over 10,000 online publishers. Most people probably have not heard of this tool, but the basic functionality is this: you have a bunch of websites and the URL is sometimes like "http://www.mywebsite.com" or "http://mywebsite.com" or just "mywebsite.com/page1." All we need is the actual domain of the URL and not any of the "http" or sub-pages and this simple tool extracts those domains for you on the fly. We had tried using Excel to pull out the domain doing all kinds of crazy formulas, but at the end of the day this tool just does it so much faster and efficiently. The UI is pretty bare bones, which is why we love it so much. No frills, bells, and whistles, just extraction.
When was the last time you needed to use the Lasso tool in Photoshop, or create a little graphic for your e-mail newsletter? Instead of firing up Photoshop which always takes forever, Pixlr is a super-fast image editor that helps you get 90% of all the image editing work you will ever need to do. We used to use Photoshop but realized it took forever to load and the PSD files that were saved to our hard drives were insanely big. We realized that we were probably utilizing 3% of what Photoshop has to offer, so decided to start using Pixlr for our basic image editing needs. If you have ever seen any of our newsletters, the images that show up in each section are produced from Pixlr.
Now don't get us wrong, we love GoTo meeting and free conference call USA or whatever, but UberConference is just so much smoother and cooler in terms of a user interface. Granted, one of the reasons we started using UberConference for all our conference calls is because we knew some of the early founders of the tool and were one of the early adopters of UberConference. The plus side of UberConference over the other conference software is that it's all handled in the browser, and you don't need to install any new versions of software on your computer, it just works.
This is also a lesser known tool, but we discovered Haiku Deck when Slideshare added them to their platform as a recommended tool for creating a presentation. We obviously love Slideshare and upload almost all of our prezos and event slides to our Slideshare account. The big "but" is that these are all presentations we originally created in PowerPoint. With Haiku Deck, it becomes so much easier to create those viral presentations that make you want to click the next arrow to see what big take away you are going to learn next. Unlike PowerPoint or Keynote, Haiku Deck is not meant for creating a deck you will be presenting live (at least that's not what we use them for), but rather for the purposes of content marketing via online slides. There a big difference between the two types of presentations. We also love the image search feature which quickly lets you add an image to your slide to help bring life to your slides.
Last but not least is the bust damn plugin for WordPress, Yoast SEO. Being in the content marketing arena, we obviously care a lot about SEO and making sure the publishers we work with understand SEO as well. Most of our team independently manage blogs themselves and use Yoast SEO on a personal basis. In a business setting for your tech company, understanding SEO is one thing, but implementing proper SEO practices is another. This plugin makes the implementation super easy and there are a ton of great support from the community on WordPress.org in case you have a question about a specific feature or come across some menu on the plugin you don't understand. Heck, this story itself is optimized using the Yoast SEO plugin, and we can't imagine "doing" SEO as a content marketer or any new startup trying to build a presence online without this plugin.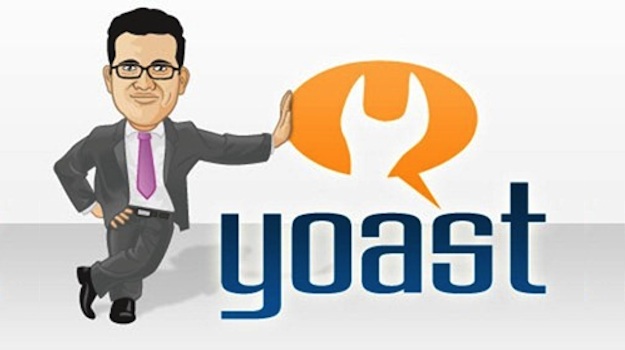 And there you have it folks. Most of these tools are free but some of them we pay for since they are just so freaking awesome. We didn't get into all the web development tools we use, that will be for another #TechThursday post. For any new tech company or startup, using these tools from a content marketing perspective will greatly increase the productivity of your team and help you get things done faster!